WHO ARE WE??
Established on REUNION island since 1994, the Caverne of Ali Baba offers you tailor-made creations of original jewels made from noble materials such as semi-precious stones, gold , silver, gold plated and vermeil.
Our shop over 3000sq ft  also offers feng shui decorations  (stones, salt lamps, statues, windchimes, personal development books, relaxation, cds, a large selection of incense and resins and a wide range of natural products .)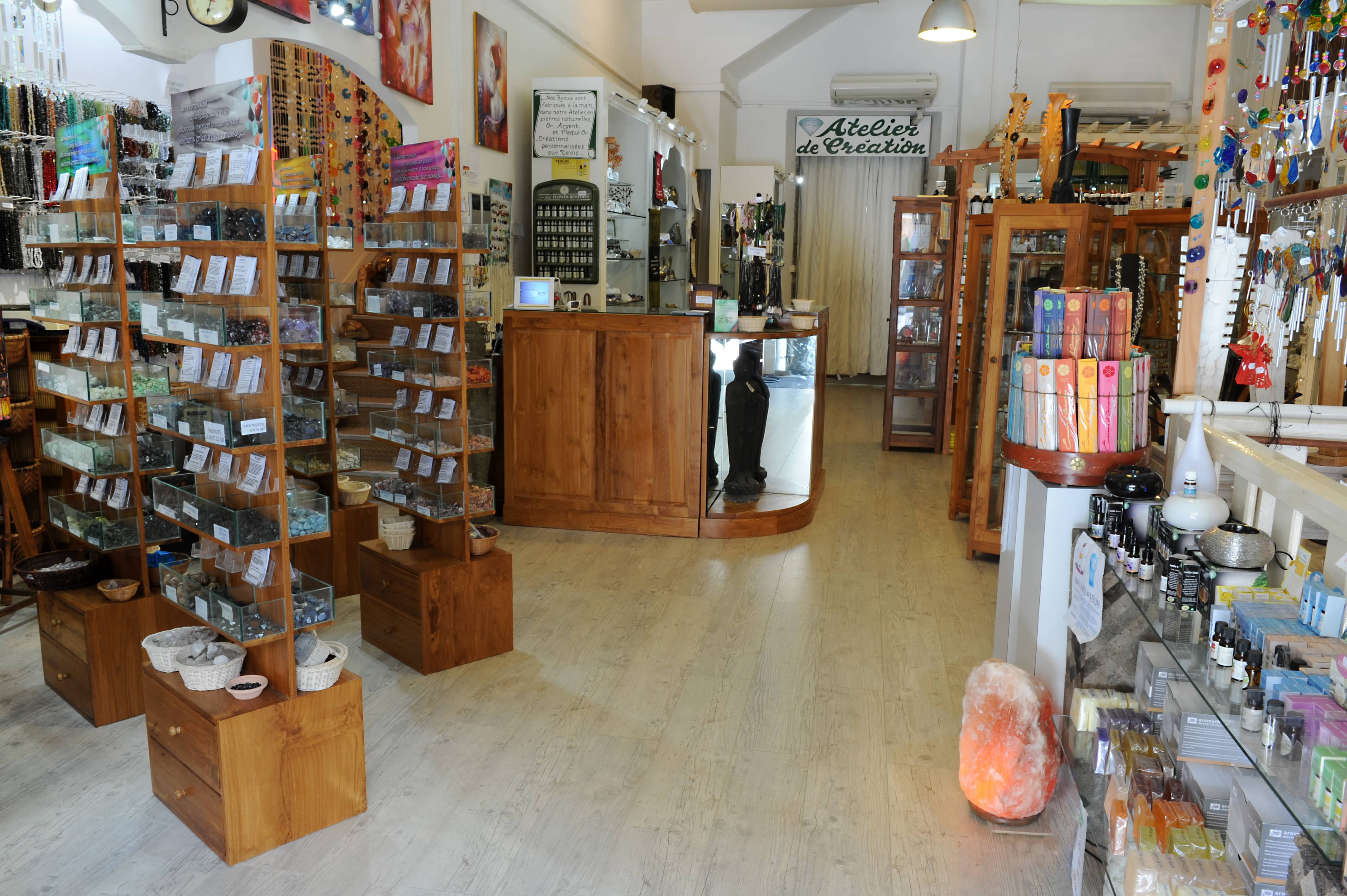 We  have 2 rooms reserved for therapeutic and energy work modalities and various workshops available (see event section)
 Do not hesitate to contact us for any specific request.